09th November 2017
Posted by

Nina
No comments
A Girl Named Porn
For the past few weeks, I've been on a rant about freedom in Thailand. While many outside observers and political busy-bodies spend hours a day berating the current government and question their commitment to democracy, I continue to point out the many personal freedoms I enjoy as a guest of this kingdom.
As my fellow countrymen well know … democracy doesn't always mean more freedom.
So far, I've pointed out that as guests of the Thai people, we have been released from the bondage of Food-Nazis who would tell us what to eat and when to eat it. I've also revealed the privilege to engage in the manly art of peeing outside.
And now, just to complete the trifecta, the story this week's picture tells is about a girl named Porn. Actually, any girl named Porn. It's the fact that I live in a country where there are dozens of beautiful women running around named Porn.
Now, this isn't some tawdry sex-tourist's tale. It's more about my home country's puritan roots and coquettish sense of what is and isn't acceptable.
While in my country of origin last year, I was shocked to find out how militantly naïve and backwards my own people are. I was invited to a barbeque attended by a fairly representative cross-section of society. Everyone was interested to know about my travels to "the exotic far east".
But, every time I uttered the word "Bangkok" I got snickers and uncomfortable grimaces from several of the more uptight listeners. I thought to myself, "Really, you're giggling because the second syllable of Bangkok is pronounced "cock"".
And, when I let fly with the word "ladyboy" … well some of the more sanctimonious ladies had to escort their henpecked hubbies away from the conversation. They just couldn't have him hearing such provocative language.
Inside I had to have a private chuckle. What would these prudes think of the nightly events on Walking Street in Pattaya? How would these bible-thumping soccer mom's react if they saw a big beautiful trans-gender standing on the corner eating a bag of friend grasshoppers?
Still, some of them badgered me for more "tales of the orient". "What kind of cars do they drive?" "Can you get a decent burger over there?" And then the inevitable question … "Do you have a girlfriend?"
"Of course I have a girlfriend" I answered with a devilish grin. And then I displayed a picture of my current lady-love on my smartphone and showed them. "Her name is Porn" I said … "Isn't she beautiful?"
All conversation stopped. To all the men I became a superhero. To all the women I grew a tale and cloven hoof.
As they shuffled away I just kept on grinning. "That's right … we've got girls named Porn … that's just how we roll in Bang-KOK!"
Orlando Barton
Join the Inspire Events & Offers Line account…
Every day, the best event/offer from each region will be sent on one message. Plus, fun polls, where you get instant access!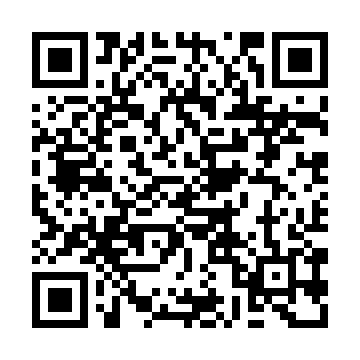 LAST INSTAGRAM POSTS: inspire_thailand