Every Picture Tells a Story: Can you smell that?
14th November 2017
Posted by

Vadim Thaivisa
No comments
Filed in:
LifestylePattaya
Welcome to Every Picture Tells a Story (EPTAS), a weekly blog featuring unique aspects of life in Thailand.
Got a story?  Send us a picture.
Can you smell that?
Over the years, the fragrance industry has always found new gimmicks that entice us to spray and splash their aromatic elixirs on our bodies.  I remember the gift sets my mom used to give me and my brothers for Christmas complete with cologne, aftershave, body lotion, hair gel and my favorite … soap-on-a-rope.
Back when I was a young lad, the perfume peddler's main obstacle was overcoming the notion that wearing a fragrance was somehow unmanly.  Shrewdly they branded their smelly concoctions with tough sounding names like "Brute" and "English Leather" using virile he-man athletes as spokes-models.  I'll never forget the Old Spice commercials with the sailor just home from the sea, carrying his rucksack and whistling a happy tune. There wasn't a sassy lass in town that could resist his manly aroma.
In the 70's and 80's the approach changed from he-man to sexy-beast.  Colognes were hawked by smooth-talking ladies' man types with bare chests and smoldering looks.  About half the fragrances I remember were some type of "Musk" clearly designed to attract mating partners in the sweaty wilderness of discos and pick-up palaces.  In the 90's things started to get downright scientific with entire lines of smells cooked up in laboratories employing the use of pheromones.  According to advertisers, one whiff of these designer tonics will have women on your trail like a bloodhound on a raccoon.
Where you purchased your "eau de toilette" changed as well.  When I was a kid, cologne was purchased at the drug store.  They stocked it between the shaving stuff and deodorant.  Then we started seeing better smells in nicer men's fashion outlets.  I remember buying Jovan Musk from HIS Stores for men in my home country.  I was manly indeed.
Nowadays if you want to find the best selection of the most popular designer fragrances, you'll need to visit a big department store.  Usually one whole section of the cosmetics department is dedicated to the manly business of smelling desirable.  Colognes come in a myriad of containers and every major fashion house has a line of men's fragrances.  The display counters are impressive affairs resembling high-end cocktail lounges.
The process of auditioning one or more smells has been advanced to a science as well.  No longer do you just pick one and spray it on your arm.  Only a barbarian would put on such a spectacle.  Instead we are encouraged to select a strip of paper, usually with the name of a particular design house printed on it, lightly spray a bit of the cologne on the strip and wave it under our nose.  Experienced fragrance counter staff will spew out some descriptive patter about top notes, bottom notes, citrus and leather.  I feel like I'm at a wine tasting in Napa Valley.  Once we've saturated our olfactory sensors with a particular smell, we'll be offered something to "cleanse our nasal palate" like whiff of fresh coffee beans.  Palate cleansed, we are free to repeat the process until we find just the right odor to attract Mrs. Right.  Smelling good is all so posh and expensive these days.
There are of course cheaper alternatives.  That's what this week's picture is about.  I took it at Mike's Shopping Mall on Pattaya Beach Road.  This is Mike's budget version of the men's fragrance counter.  Who needs celebrity endorsements when you've got sexy fragrance names like "Attitude" and "Rock Party"?  As for cleansing your nasal palate, a jar of instant coffee is as good as any gourmet coffee beans right?
Same, same … but different … only in Pattaya.
Orlando Barton
Join the Inspire Events & Offers Line account…
Every day, the best event/offer from each region will be sent on one message. Plus, fun polls, where you get instant access!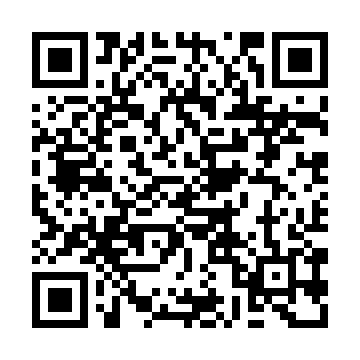 LAST INSTAGRAM POSTS: inspire_thailand