Pattaya
Oktoberfest 2018 at Dusit Thani Pattaya – 28 Sep -26 Oct 2018
Oktoberfest 2018 at Dusit Thani Pattaya
"Beer of Germany" has long been a familiar word for the Thai people. This word may well be portrayed to many people as to how deeply the culture of beer is rooted in this land. But for the real beer, there is another word that can be combined to bring genuine spirit in the land of German beer together as well. It is a word that is becoming big all across the world and that stirs much excitement! The word is "Oktoberfest"!
The Oktoberfest is an annual event that takes place between mid-September or late September to the first week of October
Oktoberfest 2018 at Dusit Thani Pattaya – 28 Sep -26 Oct 2018
Dusit Thani in Pattaya is fully on board with this too…Look what you can enjoy with them:
Enjoy an unlimited free-flowing Oktoberfest drinks
and beverages to enhance Chef's specials, such as German Bratwurst, Giant Hot Dog,
German Pork Knuckle, Kurobuta, and more, with fun games. Every Friday throughout October
2018, Dusit Thani Pattaya celebrates the feast of Oktoberfest, a renowned German festival of
drink, food, and fun.
In this event, in addition to drinking full of food. You will listen life music.
There are also many activities to try. Mostly fun games like darts, Thai game name Pidta tee mor. And more. Don't miss it!!
Feast for Oktoberfest 2018 at The Bay International Skewers Restaurant
Rustic-style menu at THB 430++ per person
Free-flowing beverages at THB 599++ per person
Every Friday, 28 September – 26 October 2018, from 18:30 to 22:00
at The Bay International Skewers Restaurant, Dusit Thani Pattaya
For more information and table reservations, please contact:
Tel +66 (0) 3842 5611 Ext. 2149, 2150 or email [email protected]
(Prices are subject to service charge and prevailing government taxes)
About Dusit International
Dusit International was founded in 1948 by Honorary Chairperson Thanpuying Chanut Piyaoui, whose
first hotel was the Princess on Bangkok's Charoenkrung Road. Today the company is a leader in hotel
management and education and comprises a unique international portfolio of distinctive hotels and
resorts operating under four brands: Dusit Thani, dusitD2, Dusit Princess and Dusit Devarana.
The company currently operates 27 properties worldwide and has over 50 confirmed projects in the
pipeline in key destinations such as Australia, Bhutan, China, Indonesia, Kenya, Myanmar, Oman,
Philippines, Qatar, Saudi Arabia, Singapore, Thailand, Turkey, and UAE.
Dusit International also operates the signature Devarana Spa and has a fast-growing Education
Division. The latter, established in 1993, comprises Dusit Thani College, which offers vocational and
postgraduate hospitality degrees at campuses in Bangkok and Pattaya; and Le Cordon Bleu Dusit
Culinary School.
In 2018 Dusit will open the pioneering Dusit Hospitality Management College, a unique fully integrated
hospitality school and hotel in Manila, Philippines.
For more information, please visit www.dusit.com
Join the Inspire Events & Offers Line account…
Every day, the best event/offer from each region will be sent on one message. Plus, fun polls, where you get instant access!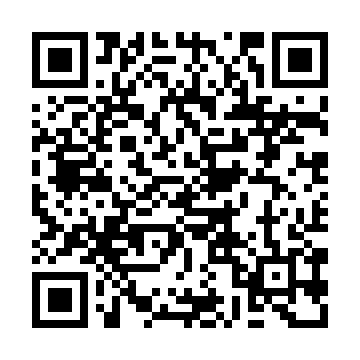 (Visited 321 times, 1 visits today)